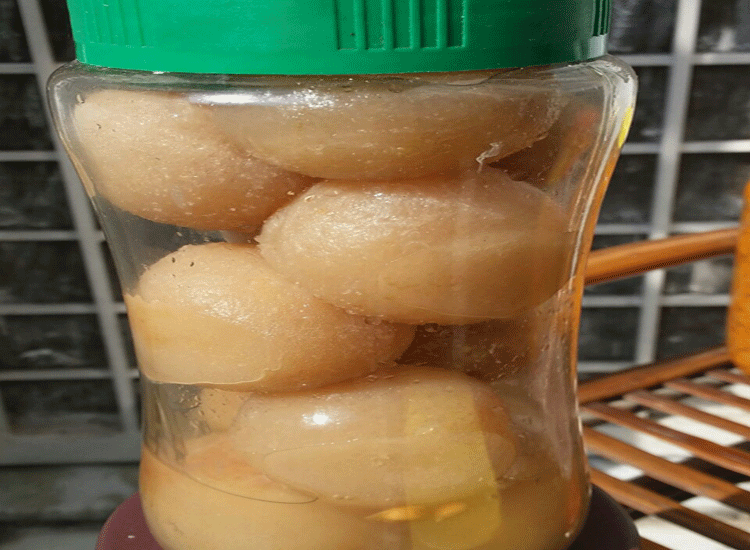 OIL FREE LEMON PICKLE
This recipe of Oil Free Lemon Pickle is made in traditional way of long lasting pickle.The health benefits of this pickle include of essential vitamins,minerals and antioxidants.It also helps in digestion.After making this pickle,you will think why we purchase from market . Enjoy this simple and tangy pickle .
INGREDIENTS :
Lemons 20 /25

Salt 250 grams

Vinegar 4 tablespoon

Lemon Juice of 4 lemons
METHOD  :
Wash the lemons and keep in the water

Rub all the lemons in a rough surface .While rubbing sprinkle little water over it so that outer skin of lemon come out easily and wash the lemons again.

Pat dry the lemons and keep it under the sunlight for 2 to 3 hours.Make sure there should be no moisture left

Now transfer the lemons in a clean and dry glass jar

Add salt,lemon juice vinegar and close the lid .Mix it well.

Toss it everyday without using hand or spoon

It will take 20 /25 days to become ready to eat
NOTE  ;Always use dry pickle jars,spoon,  lemons etc for Better result.