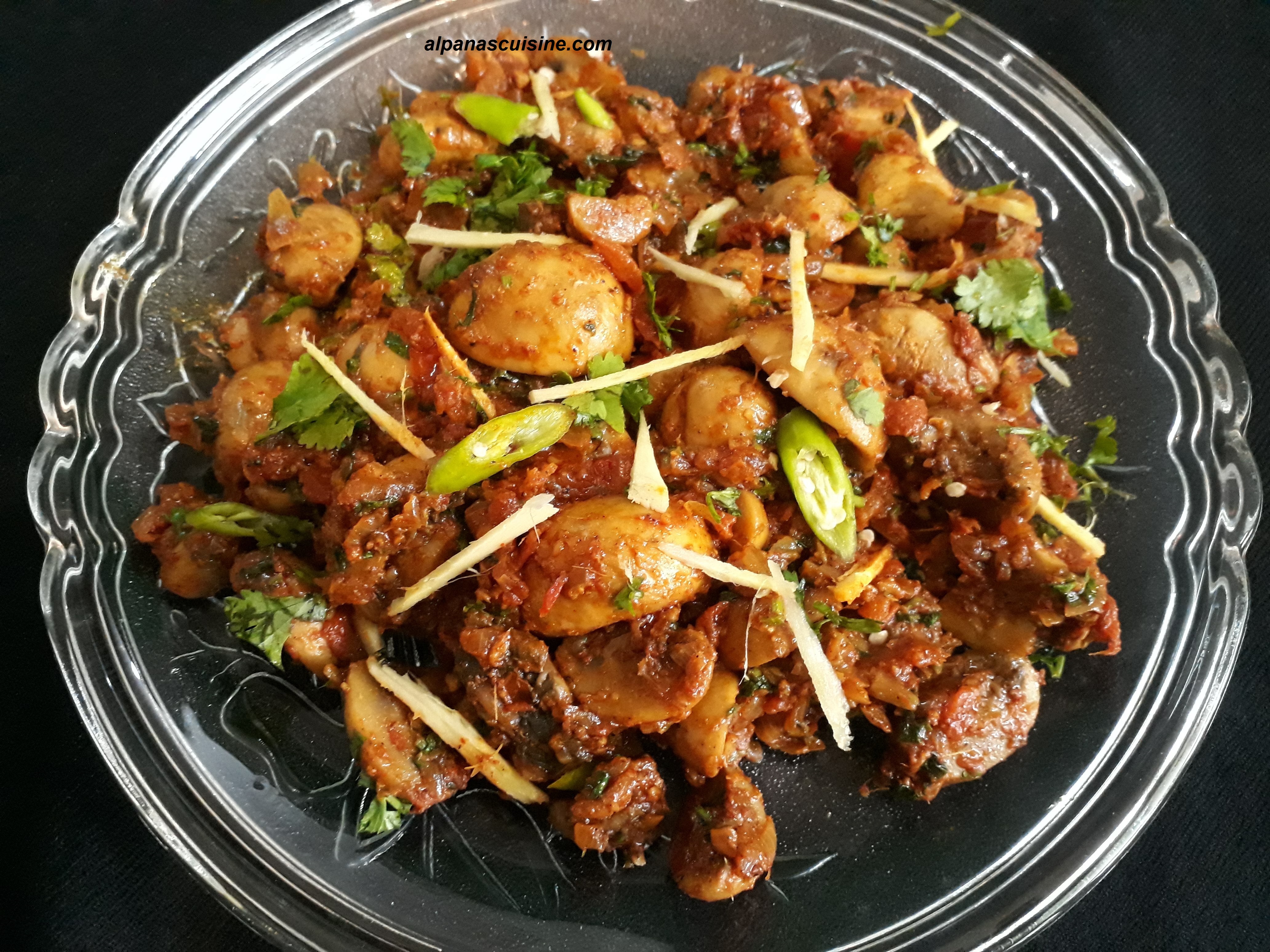 MUSHROOM MASALA
Mushrooms have  good amount of  protein and fibre and  small amounts of fat,calories or carbohydrates . They have antioxidants  and many health benefits.  This dish is  prepared  in onion,ginger garlic,pepper & spices.. Try this fast and simple dish with your family and friends.
INGREDIENTS  :
Mushrooms 400 grams
Onion 2 (finely chopped)
Tomatoes 4(finely chopped)
Ginger paste 1 teaspoon
Garlic paste 1 teaspoon
Turmeric powder 1/2 teaspoon
Kashmiri red chilli powder 1 teaspoon
Garam masala powder 1 teaspoon
Black pepper powder 1 teaspoon
Chaat masala 1 teaspoon
Oil 2 tablespoon
Salt to taste
Green chillies chopped 1 teaspoon
Fresh coriander 2 tablespoon
METHOD  :
Cut the Mushrooms into halves and soak in the salted boiling water and take it out
Heat the oil in a pan , add chopped onion,ginger ,garlic and saute it till it become translucent.
Add tomatoes,turmeric,red chilli, salt and pepper powder and cook it oil leaves from spices.
Now add Mushrooms ,cover and cook till Mushrooms gets softened.Add chaat masala and 1/2 cup of water if( it become too dry).
Garnish with fresh coriander and ginger stripes.
         SERVE  HOT WITH ROTI OR RICE