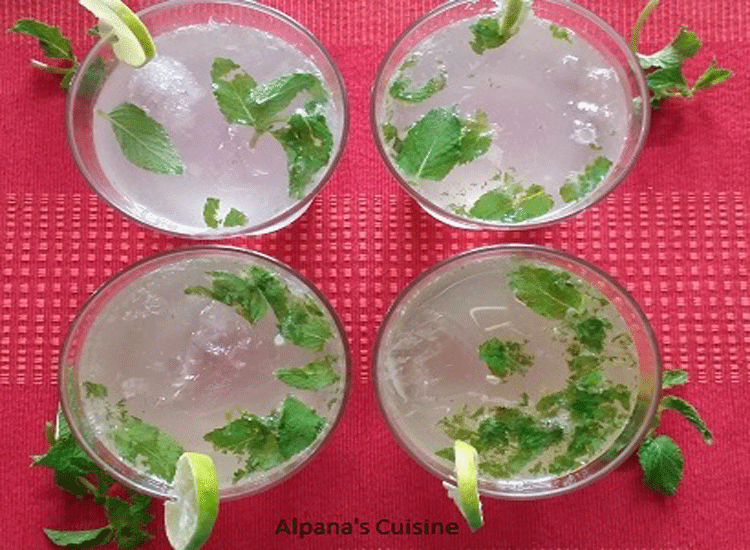 LIME MINT MOCKTAIL 
Mint is natural source for healthy stomach. It helps in digestion and good appetiser.  Lime is very  healthy fruit with full of medical benefits like eye care, Weight loss, constipation etc. This drinks is combination of both with Soda.
INGREDIENTS:
Water -400ml
Lemon juice -1 small cup
Mint leaves crushed -4 table spoon
Sugar syrup -4 table spoon
Crushed ice
METHOD :
Mix all ingredients in 400 ml water and serve chilled.
Enjoy weekend with friends and family